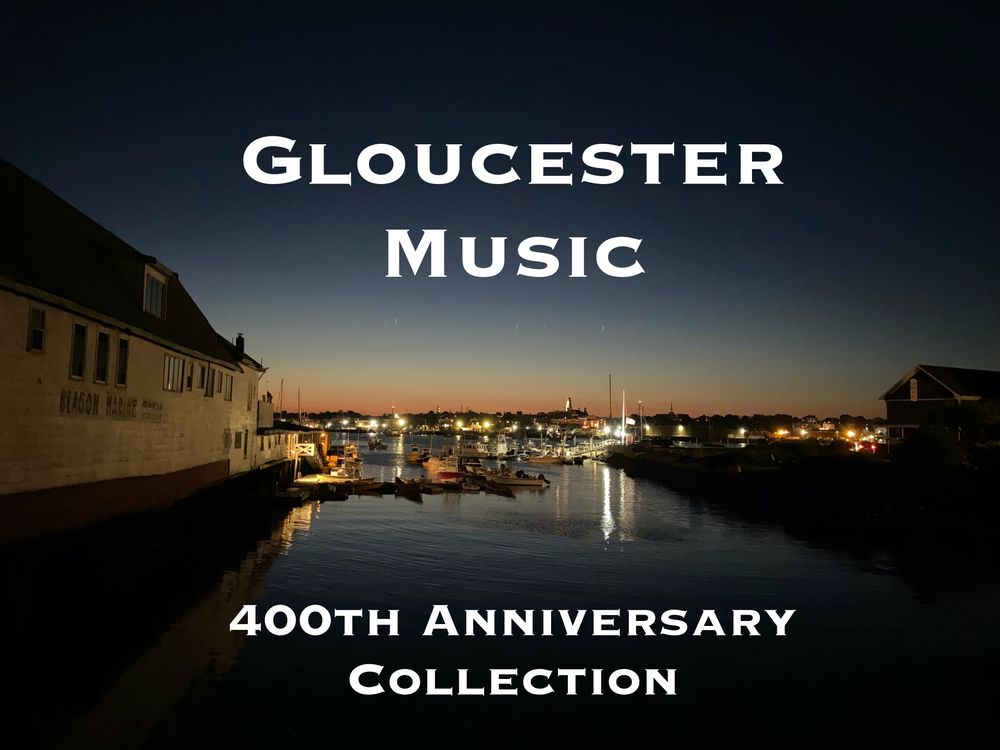 Greetings, 
We hope this message finds you well and thank you for visiting. 
We are thrilled to celebrate Gloucester at 400  and appreciate all the efforts being put forth.  We personally rejoice in knowing much of our local written and unwritten history when moving around this great city which keeps us as entertained as the tourists. 
We feel the 400th Celebration is also a chance to preserve  Arts and Music while enhancing Downtown Business and the Greater City itself post pandemic.   A 100 year opportunity to match a 100 year pandemic. 
Our first thought was to raise the funds for a multi-media Time Capsule/Archive to preserve Music, Video, Photography, Art, and Lyric/Poetry of our Local Performers/Artists online.   This Archive could be published in Volumes by Genre (Classical, Jazz, Rock, Folk..)  with each Volume having its own artistic elements within a cohesive Art design.  We would market  each Volume towards corresponding smaller targeted Audiences.  We imagined how amazing it would be to have all of our Musicians and Artists on one space  capturing the breadth and scope of Arts and Culture that exists all around us here in Gloucester.  The making of this would help keep the artists, designers, and studios, busy over another potentially shut down winter, and could be updated over the years as a testament to our dedication and preservation of the arts as a living archive with updates and additions as we move forward.
Another benefit of making this Gloucester Music 400th Anniversary Collection is having the Calendar of 400 Events enhanced with Local Art, Music, Film, Publicity, and Merchandise.     Each video shoot, recording session, photo session, design idea, would be shared on Media Platforms (Social, Streaming, Video, News) in partnership with Gloucester 400 and serve as promotion for the City we love.  The  resulting art and merchandise will serve as remembrances to cherish.
We've envisioned  targeted Events that could turn into yearly traditions to help revitalize downtown and the greater city, especially in the lighter business seasons and this current business uncertainty.
The 400th Anniversary Collection would also serve as a revenue source for the Artists and the City sharing the distribution income to help fund future Events and Productions.   We came up with over 90  professional performers and bands after some research and expect the list to grow. 
While we work we can use websites like this one to print on demand and test the popularity of Art, Poster, and Merchandise designs, use streaming for easy access to Audio/Video with accounting world wide, host Pay Per View weather/capacity independent live streams, take Polls, Fund raise,  Sell Downloads of Digital Albums,  Sell Tickets to Events, and much more.
Over the last few months we've talked with many in our community including Mayoral Candidates, Chairman, Directors, as well as the Artists, Family, and many friends who have all responded positively to this idea.  
We were able to get an Artist Residency at Manship and  received Sponsorship rather quickly which has encouraged us greatly to the potential of this idea.  We've already booked several artists for recording sessions.   
 Please join us to revitalize Arts and Culture in Gloucester well beyond 2023 with Music, Publicity , Partners, and Community. 
All the best, 
Gloucester 400 Music
Tony Goddess  https://tonygoddess.com
Dan King     www.dankingandfriends.com
Chris Deering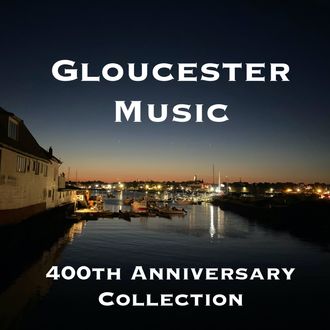 Fundraising
Thank You for Donating to the Anniversary Collection Production. For large Tax Deductible Donations please Contact Gloucester Celebration Corporation, a 501(c)
Enter the amount you wish to donate